a team of specialists with many years of experience in design and
realization of commercialinteriors. We are distinguished by versatile
competences of the co-founders, thanks to whom we offer
a comprehensive design service at the highest level.
Architecture is not only our job, but also a long-term passion that we
share with each implementation.
Designed based on a thorough
understanding of the client's needs and values.
Guaranteeing investors peace of mind
and confidence in high quality project
implementation
Built on a long-term experience
gained by implementing hundreds of
commercial interior designs.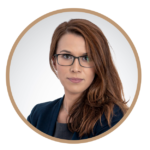 Maria Adamczyk - Koreywo​
An architect with 10 years of experience in designing office interiors and cubature objects. Her specialty are commercial interiors, she designed over 100,000 m2 of office space for corporate clients, including several thousand square meteres projects for the public administration sector, as well as conceptual and executive designs for the most recognizable medical facilities in Poland.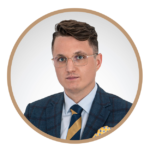 A real estate investor with 8 years of experience, lawyer, manager, partner and a board member in several private companies in which he is responsible for sales strategy, strategic and financial management. Sales contracts, lease agreements and capital companies agreements negotiator, Graduated courses for members of supervisory boards in State Treasury IBD Business School and Nonviolent Communication negotiations.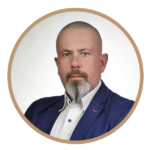 Manager with many years of experience in the architectural and construction industry. He specializes in managing Fit-Out projects for commercial spaces. He gained 15 years of experience in the banking and retail sectors, health and wellness, fitness and HORECA. His existing competences in terms of comprehensiveness and flexibility, are ones of the most desired among the operational directors.
goal: to improve the quality of work
customer work environment surveys
surveys with employees
creative workshops
interviews with
managers and management
quantitative and qualitative workplace analyses
development of change management strategies
goal: to create a functional and flexible plan
functional program analysis
space optimization
preparation of 2D office arrangement plans
furniture arrangement
analysis of realization possibilities
guidelines for pricing
DESIGN + VISUALIZATIONS EXECUTIVE DESIGN
goal: conceptual design of office design
final development of 2D design plan
presentation of design directions
proposals for material solutions
space branding – (visual brand identification)
3D visualizations and virtual walk-throughs
final projections and 2D views of the office
(projections of wall and floor finishes, projection
of ceilings with a selection of of walls and floors,
projection of ceilings with lighting selection, wall
views, furniture design, characteristic details)
goal: to create full project documentation
feasibility analysis in terms of regulations and
building conditions
multi-discipline project documentation (architecture, sanitary installations, electrical installations,
HVAC installations, low current installations, safety
and fire protection systems).
documentation agreement with experts
project coordination
original architect's supervision over the realization
goal: supervision at every stage of the design
process
creating a schedule of design work and execution
supervision of the budget and cost optimization
analysis of the client's technical requirements
consulting on the selection of contractors and
material suppliers
collecting offers from the market for alternative
valuations
negotiation of costs
supervision of contracts and information flow
between the parties
FURNITURE AND WORKMANSHIP
goal: comprehensive furniture service
indication of proven manufacturers and
distributors
presenting proposals for the selection of
furnishings
collecting offers from verified suppliers
analyzing offers in terms of functionality solutions
visiting manufacturers' showrooms
technical and material consultancy
budget supervision and offer negotiation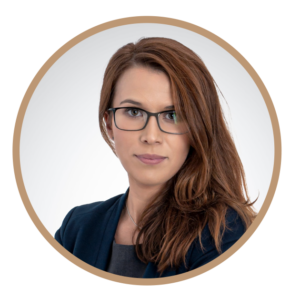 ul. Marszałkowska 4, lok. U9
00-590 Warszawa